Are you an avid gamer who doesn't want to compromise on in-game graphics? If yes, spend some handsome bucks on a brand new NVIDIA RTX 3090. It can be a good option if you're in the market for a new, powerful graphics card and some good bucks in hand.
Although the RTX 4090 is also around the corner to serve gamers, the 3090 still has the edge over its successor owing to powerful processing. Since it comes fitted with ampere architecture and 3rd-gen Tensor cores, it is also suitable for deep learning and data mining. Moreover, with more VRAM power than the predecessor RTX 2000 series GPU, it works good cutting-edge AI algorithms like DLSS.
While the RTX 3090 graphics card is undoubtedly good for most graphic-intensive applications, here in this guide, we have compared some of the top models to let you make a mindful decision. Here will examine the below-mentioned top RTX GPUs if you're seeking to purchase a new high-end GPU.
You may also Like: Best 3060 Ti Graphics Cards: Your Ultimate Guide
Best 3090 cards: A Quick Comparison Chart and Guide
This chart provides a quick overview of the key specifications of each graphics card, including the amount of RAM, video output options, number of CUDA cores, clock speeds, bandwidth, and memory interface.
Our Picks for Best 3090 Graphic Cards
Our thorough guide on the best 3090 cards is worth reading whether you're a die-hard gamer or a creative professional. So let's see what they have to offer!
1. Asus ROG Strix RTX 3090
Reasons to Consider
If you are in the market for the best RTX 3090 GPU and want to get the best, go for this ASUS ROG STRIX 3090 GPU. It comes with a fantastic boost clock speed and better TFLOPs which make it best for complex computation and graphic intense works.
Specifications
Ram: 24GB GDDR6X
Video Output: HDMI 2.1, DisplayPort 1.4a x 3
CUDA: 10496 cores
Boost Clock Speed: 1860 MHz
Base Clock Speed: 1410 MHz MHz
Bandwidth: 936 GB/s
Memory Interface: 384-bit
Our best pick of the 3090 cards is the ASUS ROG STRIX RTX 3090. This GPU comes with many enticing features that make it apart from the competition. Its performance, speed, cooling, and noise all come with extraordinary capacities.
Being a 3090 GPU, this one also comes with a whopping 24 GB DDR6X VRAM, but its 10496 CUDA cores are what set it apart. If you are into deep learning, data mining, or 4k gaming, this GPU will outperform 3000-line GPUs.
And don't worry, this workhorse does not heat up during lengthy trails since it comes fitted with a powerful cooling system. The triple axial-tech fan design is all set for air-cooling, where its middle fan spins oppositely for better airflow. Another thing that adds up to cooling is its 2.9-slot design, which provides more surface area for better cooling.
Apart from that, you can overclock this card to 1890MHz to achieve better framerates. Moreover, you can also leverage the GPU Tweak II overclocking tool to tweak this card's performance.
Speaking of its TFLOPs, it can exceed 39.67 teraflops which makes it the best among other rivaling GPUs. Moreover, this GPU can generate an average of 118 frames per second in Battlefield 5's 4K test. Besides that or other demanding games like Shadow of the Tomb Raider achieves an average frame rate of 95 fps in the 4K resolution which is astonishing. While there are a lot of good features of this GPU that make it worth buying but some users report having coil whining. Moreover, many complain about its expensive price point but for those who don't compromise on quality and performance this GPU outperforms.
2. EVGA GeForce RTX 3090 FTW3 Ultra Gaming
Reasons to Consider
If you are a 3D artist or data mining expert looking for a potent GPU in the 3000 series, look no further than EVGA GeForce RTX 3090 FTW3 Ultra Gaming. While this card is purported for gaming it performs really well for computational tasks. Moreover, it also remains in the budget for most users since it comes under a reasonable price tag.
Specifications
Ram: 24GB GDDR6X
Video Output: HDMI 2.1, DisplayPort 1.4a x 3
CUDA: 10496 cores
Boost Clock Speed: 1800 MHz
Base Clock Speed: 1395 MHz MHz
Bandwidth: 936 GB/s
Memory Interface: 384-bit
It is one of the best and quietest RTX 3090 models with top-notch cooling capabilities that go hand in hand with your graphic processing needs.
Moreover, this GPU unlike its peer cards is somewhat small and aesthetically appealing despite being cooling effectively. Moreover, this card's heatsink is well-engineered to cool effectively while not adding weight to this card.
Furthermore, this card keeps temperatures between 62 to 68 degrees Celsius even under stress. Regarding TDP, it needs a good amount of juice 750W from your PSU since its power consumption peaked at 385 watts for 1080p and 4K gaming. Moreover, the GPU peaks at over 450 watts at the same settings for overclocking to its best.
Apart from that, this card competes head-to-head with our previous pick, the ASUS ROG STRIX 3090 since it plays the most demanding titles such as Tomb Raider 5 at 4k resolution and 100-120 fps.
While this GPU offers the best gaming performance for most titles but it offers more than better gaming, the computational power. The graphics card includes a sizable 24 GBs of GDDR6X RAM and a 10964 CUDA core which can easily handle any graphics-intensive task.
Moreover, with ARGB, triple fans, and a unique heatsink you get a complete package for gaming and rendering. But note that, under very high duress, the card could become noisy, and some users even complain of overheating. But on the whole, this GPU is worth buying considering its reasonable price for a 3090 graphic card.
3. MSI GeForce RTX 3090 Gaming X Trio
Reasons to Consider
If you want a real gem of an RTX 3090 GPU, look no further than this one. You can achieve massive frame rates of 60 fps at 8K resolution. And for 4k resolution, you can go as high as 150 fps. So if you have some buck in your pocket and want an efficient gaming system, choose this card.
Specifications
Ram: 24GB GDDR6X
Video Output: HDMI 2.1, DisplayPort 1.4a x 3
CUDA: 10496 cores
Boost Clock Speed: 1785 MHz
Base Clock Speed: 1395 MHz MHz
Bandwidth: 936 GB/s
Memory Interface: 384-bit
The Gaming X TRIO is one of the best 3090 graphics card variants for gaming enthusiasts and 3D animators. This card has a lot to offer from efficient cooling to outstanding benchmark performance.
During heavy gaming sessions, this card goes toe to toe with you owing to its efficient cooling. Since it features a triple-fan design, coupled with the iconic TORX 4.0 technology it provides exceptional cooling to keep the temperatures under check, without taking a toll on the performance.
Moreover, this one is also aesthetically appealing since it features an RGB lighting system on the front and top sides of the GPU. Moreover, you will also adore its metallic matte-finish backplate with heat pipes which makes cooling even better.
Regarding performance, this card offers exceptional speed for gaming since it is capable of running even the most demanding titles at 70+ FPS frame rate at 4K. Not only that but some titles can also hit a massive 8K at 30+fps without taking DLSS into account which is a true gift for gamers.
In other words, you can achieve 60FPS at 8K resolution with a little bit of tweaking of DLSS and other in-game settings. Moreover, it stays power efficient despite heavy processing with a 375-watt peak.
During our review, we found that the GPU's temperature stayed between 70 and 74 degrees Celsius, but some users complained of it reaching 105-110 degrees. So we can say that it might not provide the greatest cooling, but adequate.
Moreover, some users also complain that it is very heavy and hefty in size so unless you got some good space in the PC case go for this one. But don't worry, this comes with solid brackets and screws that keep cards in place.
All in all, this one is a future-proof unit that will go hand in hand with your gaming needs for a long.
4. Gigabyte AORUS GeForce RTX 3090 Xtreme
Reasons to Consider
Choose this Gigabyte AORUS GeForce RTX 3090 Xtreme GPU if you're looking for the best RTX 3090 card and won't settle for anything less. It has a remarkable boost clock speed of 1860 MHz, which coupled with its CUDA cores and better TFLOPs, makes it ideal for complicated calculations and graphically demanding tasks. Moreover, you can also benchmark with this GPU at amazing frame rates.
Specifications
Ram: 24GB GDDR6X
Video Output: HDMI 2.1 x 2, DisplayPort 1.4a x 3
CUDA: 10496 cores
Boost Clock Speed: 1860 MHz
Base Clock Speed: 1395 MHz MHz
Bandwidth: 936 GB/s
Memory Interface: 384-bit
The Aorus GeForce RTX 3090 Xtreme graphics card is another top-notch GPU in the 3090 line. In fact, it is one of the best creations of Gigabyte. You can throw any demanding title on it, and it will play it like water since it provides smooth performance.
Many users prefer this card for its benchmarking capacities. It can play most titles in 4K and 8k resolution, depending on your desired frame rates. Moreover, it can also go hand in hand with your graphic-intensive tasks such as 3d modeling and deep learning.
Many individuals prefer this card for its efficient cooling despite its heavy processing. During our test, we found that its temperatures were pretty decent after benchmarking. It stayed cool under 80 degrees.
However, if you are planning to do a computationally intensive task such as data mining it is not a good idea because it might overheat and need an additional water cooling system.
But remember with all the bells and whistles of this card you will need enough space in your PC case since it is among the heaviest cards in the 3090 line. Moreover, it will also need good wattage from your PSU, so don't get this card if you have anything less than 850 watts.
Aesthetically speaking this card boasts a sleek and stylish design, with RGB lighting and a metal backplate. So if that is something you need, this is the one. Price wise this card offers the same ratio as other 3090 cards. Overall, it is a sound gaming card.
Read Also: 6700 XT Vs 3070: How Do You Choose?
5. ZOTAC Gaming GeForce RTX 3090 Trinity
Reasons to Consider
ZOTAC Gaming GeForce RTX 3090 Trinity is another option for the RTX 3090 GPUs. This graphic card is suited for those who want the best in-game performance without spending much. While being a 3090 it will cost some handsome bucks, but compared to others it offers value.
Specifications
Ram: 24GB GDDR6X
Video Output: HDMI 2.1 x 2, DisplayPort 1.4a x 3
CUDA: 10496 cores
Boost Clock Speed: 1860 MHz
Base Clock Speed: 1395 MHz MHz
Bandwidth: 936 GB/s
Memory Interface: 384-bit
As all 3090 GPUs entail hefty price tags, but the ZOTAC GAMING GeForce RTX 3090 Trinity 24GB is a budget option of the line if you want to upgrade to the RTX 3090 without making a hole through your pocket, this is the one.
But, this card is hefty and requires more space for your PC case. Speaking of its performance, you can get the best out of your games owing to its boost speed of 1695 MHz and 10496 CUDA cores.
Next to this performance, you will have a good cooling mechanism for gameplay. With triple-fan IceStorm 2.0 Advanced Cooling and Active Fan Control with FREEZE Fan Stop, you can achieve the best in-game performance without lag.
And if you are into computational tasks, the ZOTAC Trinity performs also outperforms owing to its 35.58 TFLOPS in the FP32 single-precision test.
Moreover, for most titles like Battlefield 5's and Tomb Raider, this card runs smoothly at 4K. Some users said that they achieved as high as 111fps at the 4K setting for Battlefield 5. Averagely speaking, the ZOTAC Trinity will make for an average frame rate of 90fps to 120fps in the 4K for most modern titles. However, with tweaking in-game settings, you can even hit higher.
Allin all, the ZOTAC Trinity budget option is in line, but if you want similar performance at a much less cost, we prefer to look at its predecessors like RTX 3080 Ti, 3080, or 3070 cards.
What to Know Before Buying an RTX 3090 graphics card?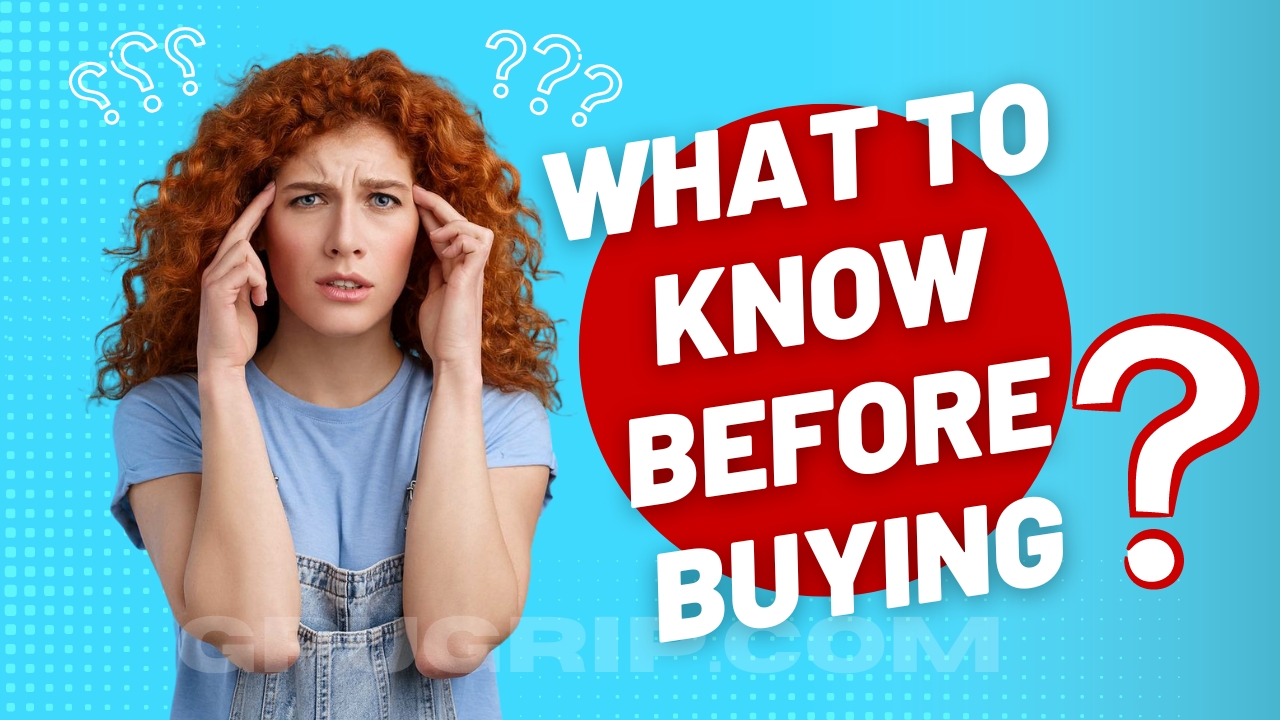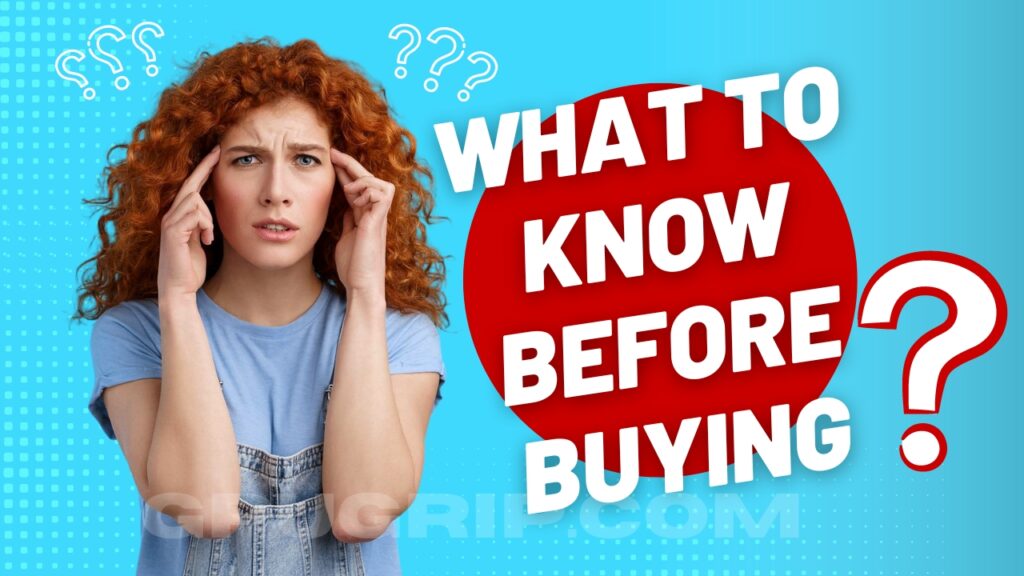 If you are out in the market for the RTX 3090, you should keep some points in mind. Since its a pricey bargain, you should check the following before making a purchase:
Your power supply: Since you will get the best out of your games with this GPU, it also entails a lot of wattage to run. Before making a purchase, make sure your PSU has enough power. Moreover, NVIDIA recommends at least 750 watts of your PSU, but if you run GPU to best, it might exceed the power limit so it is best to have an 850W PSU to stay safe. Not only that but also check connectivity options. You'll also want to ensure that your PSU has the necessary power connectors that are two 8-pin and one 12-pin to connect.
Your Processor and Motherboard: Since the RTX 3090 is a top-tier graphics card, if you pair it with a mid-range processor and motherboard, it will bottleneck. So you must check if your PC component and GPU can go hand in hand or not. Anything between Intel Core i7 and AMD Ryzen 7 is good for processors, Moreover, your motherboard should also house PCIe 4.0 support.
Your PC case and cooling: The RT3090 is a big and hefty graphics card, so it is important to dually check your PC case. Moreover, you should check if there's enough space for the GPU to get proper airflow. Besides, if your PC has liquid cooling, it will be best.
RTX 3090 Founders Edition Vs Custom AIB Variants
RTX 3090 comes in two different variants that are Founders Edition and Custom AIB Variants. While both have their gives and takes here is a detailed comparison of both:
Design Differences
The RTX 3090 Founders Edition often comes fitted with a dual-axial, flow-through cooling system. However, its aesthetics are unique and more catchy than AIB with silver hins and black trims, but not the most effective. On the other hand AIB variant triple-fan designs mostly have different color schemes. Furthermore, they also have larger heatsinks and different shrouds.
Cooling Solutions
As said earlier the RTX 3090 Founders Edition leverages a dual-axial cooling system. This system pulls hot air in from both sides of the card and throws it out of the card. You can play heavy games without GOU overheating with this design.
The custom AIB variants are more cooling efficient than the Founder edition since it often entails triple-fan designs. Not only that but sometimes it also comes with, liquid cooling, and larger heatsinks. So you can enjoy the cool and quiet performance.
Performance Differences
Speaking of their performances both offer decent framerates for most game titles but AIB variants may have an edge over the founder edition. How? Because it usually has higher clock speeds and better-improved power delivery which make gameplay amazing. But still, this difference is not much.
Price Differences
Here is a huge difference between both variant prices where the Founders Edition has $999 to $1500 and custom AIB variants can go as high as $4000 depending on the manufacturer and the cooling solution.
Note that the contributing factor to the rice of the AIB variant is its cooling system. If a Custom AIB variant has liquid cooling or larger heatsinks it will have a higher price and vice versa. But still. You can get a good AIB variant at low cost than the Founders edition if it has an adequate cooling system.
Overall, the RTX 3090 Founders Edition and custom AIB variants differ in terms of price and performance but knowing what is important to you can let you decide which one to choose. Remember, before buying GPU know your budget and needs and make a mindful decision between Founders Edition and custom AIB variants.
How We Chose the Best RTX 3090 Graphics Cards?
Finding the best graphics card for your requirements needs to take compatibility with PSU and PC case, performance, price, and other factors into account. If you want to get RTX 3090 GPU or not, we listed some of the important factors to consider below:
Budget
If you want to purchase an RTX 3090 GPU, you shouldn't settle for the least-performing model since it will be a handsome investment, and keeping a few bucks aside will not benefit you. Of course, if you want to cut costs or purchase something that is basic, there are other less expensive choices, such as RTX 3070.
Even if you are currently investing some money in this pricey unit, you will eventually need to replace it, which will cost more, so investing a bit more for one time is good.
Performance
Being a high-end GPU, the RTX 3090 is capable of handling 4K resolution for most titles. But to take that gaming to another level, you should use the RTX 3090 GPU that performs the best for you.
You need a graphics card with more memory and a boost clock for a machine that can run 4K and even 8K games. You should also look at a GPU's statistics, such as the number of cores, before purchasing a graphics card.
Power Consumption
As we mentioned earlier, you should check your PC case dimensions, PSU watts, and CPU. Since it needs more power to run effectively, go for this GPU if you have an 850W PSU. Otherwise, you will need to get a supplement PSU as well.
Cooling
How cool a GPU can become after becoming toasty is one of the most crucial factors to take into account when choosing the RTX 3090 Ti. Since it will go as high as 450W TDP you need efficient cooling techniques to keep things in line. While air cooling can be effective, for a card this hefty, it might not cope sometimes. So it is best to consider a water-cooled alternative. While those All-in-one cards are more compact, adding a cooler makes it assembling more difficult. However, you'll be at peace that it can withstand the card's heat.
Boost Clock Speed
A graphics card's clock speed essentially represents how quickly its processing cores will function. As with RTX 3090, different brands make different clock-speed GPUs. So if you are more into high-resolution gaming, faster cores will speed up rendering, which will improve video frame rates. Therefore, you should choose a graphics card with a faster boost clock speed to get an edge over other players and improve performance.
Who Should Buy The RTX 3090?
If you are an avid gamer who wants to achieve the best in-game graphics and outperform other players, the RTX 3090 is an excellent choice.
Apart from that, this card is best for any professional needing a GPU for video editing, 3D rendering, data mining, or deep learning. Since the RTX 3090 can easily manage demanding applications and titles, you can get excellent performance. However, it's important to note that the RTX 3090 costs you some handsome bucks since it is a premium GPU. So if you don't have enough for this luxury, don't go for it.
Conclusion
The RT3090 is a top-tier graphics card from which you get exceptional performance and quality. If you are someone looking for a GPU to play games at the highest resolutions of 4k and 8K, this is the one to choose. Besides that, professionals also rely on this GPU for heavy computations.
Moreover, Checking if your PSU can support the RTX 3090's high power requirements is critical. While you are out in the market for the GPU, it is essential to contrast the various variants on the market and select the one that