Are you wondering about how to test a GPU? Graphics cards are an integral part of a PC to improve its performance. The testing of a graphics card needs a few steps to perform. You can do it by yourself without any difficulty. If you are facing issues on screen while gaming, check your PC.
Testing the graphics card makes sure it is working properly and you get smooth visual graphics. This article will tell you simple and easier steps to test your GPU.
You may also Like: How to Find Total Available Graphics Memory
How to Test A GPU Using Tools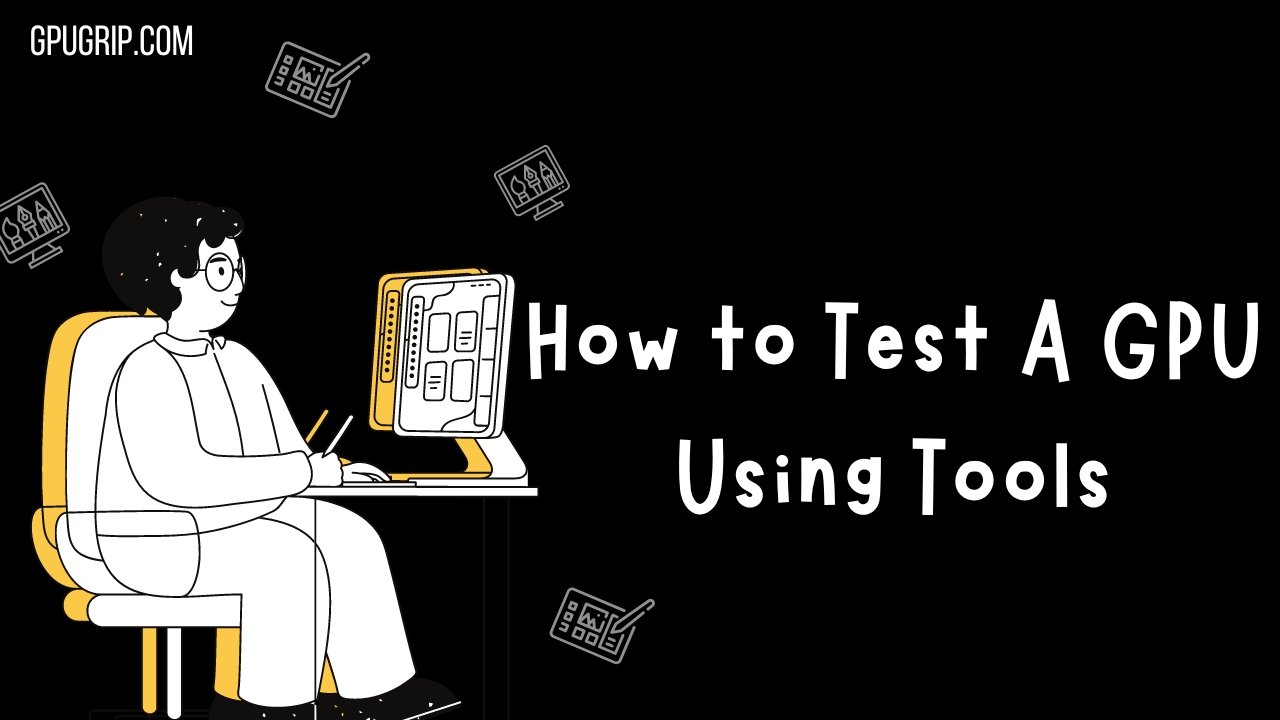 You can use different methods to test a graphic card. Use the method that you find easier and simpler. Here some methods that will help you test your graphics card and solve the issues if found are:
Here are the details of using these methods to apply for GPU testing:
Use Graphics Card Benchmarking Software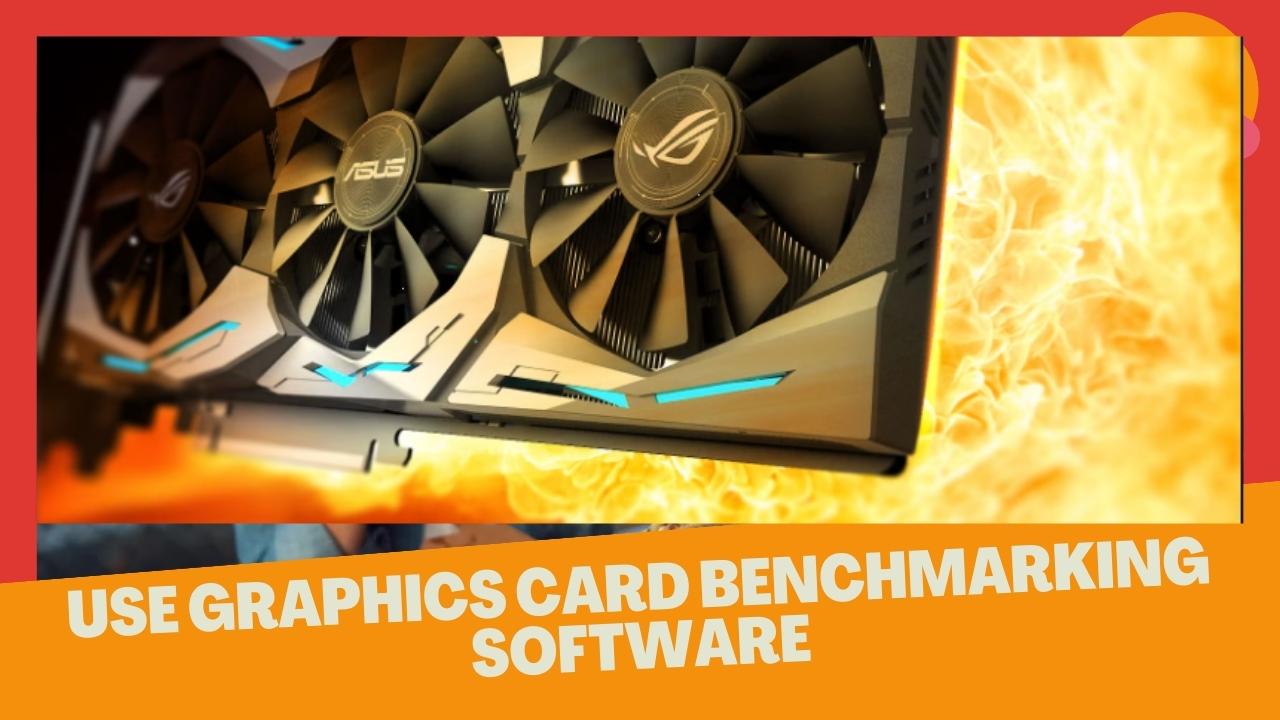 Benchmarking software tools are the best ways to test the performance of your GPU. You can use different types of benchmark software available in the market in 2023. Benchmarking software lets you know how much power your GPU has as compared to others.
It also lets you know about the performance and when to overclock your graphics card. By knowing this you can make this decision whether you need to upgrade your GPU or not. You will find many benchmark tools for upgrading graphics cards. The best benchmarking tools are:
3D Mark Benchmarking Tool
It is the most effective and popularly used benchmarking tool for testing the graphic card. FutureMark has developed this tool for gamers and overclockers. You can use this tool for home and business purposes to test the graphics card.
You will find three types of 3D mark benchmarking tools for your testing. These are 3D Mark, 3D Mark 11, and 3D Mark Vantage. You should use the 3D Mark version according to your graphics card for the best output.
PassMark Benchmarking Tool
PassMark is the other best benchmarking method that lets you not only test your GPU but also offers hard disk checking. You can also test your RAM using this method. You will find two types of PassMark testing that are 2D and 3D.
The PassMark GPU testing tool supports Windows 7, Windows 8, Windows 10, and Windows XP versions. You can get a free 30-day trial version of this graphics card testing tool on your PC to check its performance.
Heaven UNIGINE Tool
Heaven UNIGINE is also the fastest and best graphics card testing tool for gamers and overclockers. They can use this tool to test their GPU and check its stability. This tool tells gamers about clock monitoring, hardware performance, the temperature of the GPU, and more.
The advanced and Pro version of this tool is available for gamers to download on Mac, Linux, and Windows OS.
FurMark Tool
FurMark is not as popular as other benchmarking tools such as PassMark and 3DMark. But it is also best for GPU testing and finding its stability on your system. You can also use this tool to test the GPU temperature which is known as the GPU burner. This tool is available only for a windows operating system and you cannot use it for Mac or Linux.
UserBenchmark Tool
If we talk about the UserBenchmark Tool, is a small tool that helps you check GPU Performance. You can also test other PC components such as memory, hard drive, and USB drive of your system. You can use this tool to test the graphics card and compare its performance with others.
More Article: Should I Upgrade my CPU or GPU?
How to use a BenchMark Tool?
It is easier and simpler to use a benchmark tool on your system in a few steps:
Download, install the tool on your PC, and launch the program file on the desktop.
Click the Benchmark running option and let it finish.
You will get the result of testing on screen and can check the score of GPU stability on your system.
Go to Device Manager to Test a GPU
The second method that you can use easily for GPU testing is the device manager of your system. You can check the GPU performance on a windows system easily by opening the device manager. Follow these steps to test your GPU:
Press the Windows key with R key combination and type devmgmt.MSC in the dialogue box in front of you.
Enlarge the section to proceed with the process by selecting the graphics card option in the list.
Mark the graphic card option and find the issues with graphics performance if you have one system.
Use a Diagnostic Tool
The diagnostic tool also helps you test your graphics card performance using built-in tools on your system. You will find these built-in tools on Windows 10 and can easily check your graphics card in a few minutes.
Follow these steps to run a diagnostic tool on your Windows and test the GPU:
Open the diagnostic tool on the system by pressing the R Key and Windows Key collectively.
Open the display tab by clicking on it.
View the graphics card name in the driver's section to check its stability. If it is working well, it will show as working correctly.
Some Tips to Test Your GPU
If you are using high-resolution games on your PC and want to check your GPU performance, look out for the best testing method. It is not a complicated thing to test your graphics card. Here are some tips for proceeding with the GPU test on your system:
Use the best benchmark tool for your GPU testing according to its version and its condition.
Check the overheating of your PC because it is also a main factor in GPU failure. Keep the overheating in control of the GPU instability. If you are feeling overheated, let it cool.
You can also use a stress-testing tool to decrease your GPU heating limits.
Compare the test result of your GPU performance with other systems to check its stability in the right way. It will let you know the GPU performance and whether it is good or not.
Wrapping Up
GPU testing lets you know the performance and stability of your Graphics card. It helps you enjoy a better gaming experience if you are using a gaming PC. There are different tools available in the market for GPU testing. You can also use the system Diagnostic tool and Device manager in Windows to test the GPU performance.