Do you want to play the Overwatch video game on your PC? There are unlimited high video games for players. You can play these video games on your PC with a graphics card for enjoying the best resolution quality. Overwatch is one of the most popular shooter games that you can play on your PC and laptop. It is a high-resolution game that lets the players enjoy real shooting experiences online.
How to run overwatch on a low-end PC? Do you want to enjoy these high graphics-ending games? Gamers are curious to know whether they can play this game on a low-end PC or not. In this article, we will discuss this thing in detail for you.
Does OverWatch Need a High End PC?
Overwatch is an online multiplayer shooter game that allows gamers to enjoy a real shooting experience on their laptops and PC. This game does not require a high-end PC for playing. You can install this game on any Old version PC or game to play. You can also install this game on an old system with a graphics card.
Furthermore, You can enjoy this game on a low end-PC by reducing the resolution and using other simple tips. This is exciting for gamers that enjoy this high-resolution game on a low-end PC. They do not need to buy a good PC for installing and playing Overwatch with their friends.
You may also Like: Best GPU for 4K Gaming
System Requirements for OverWatch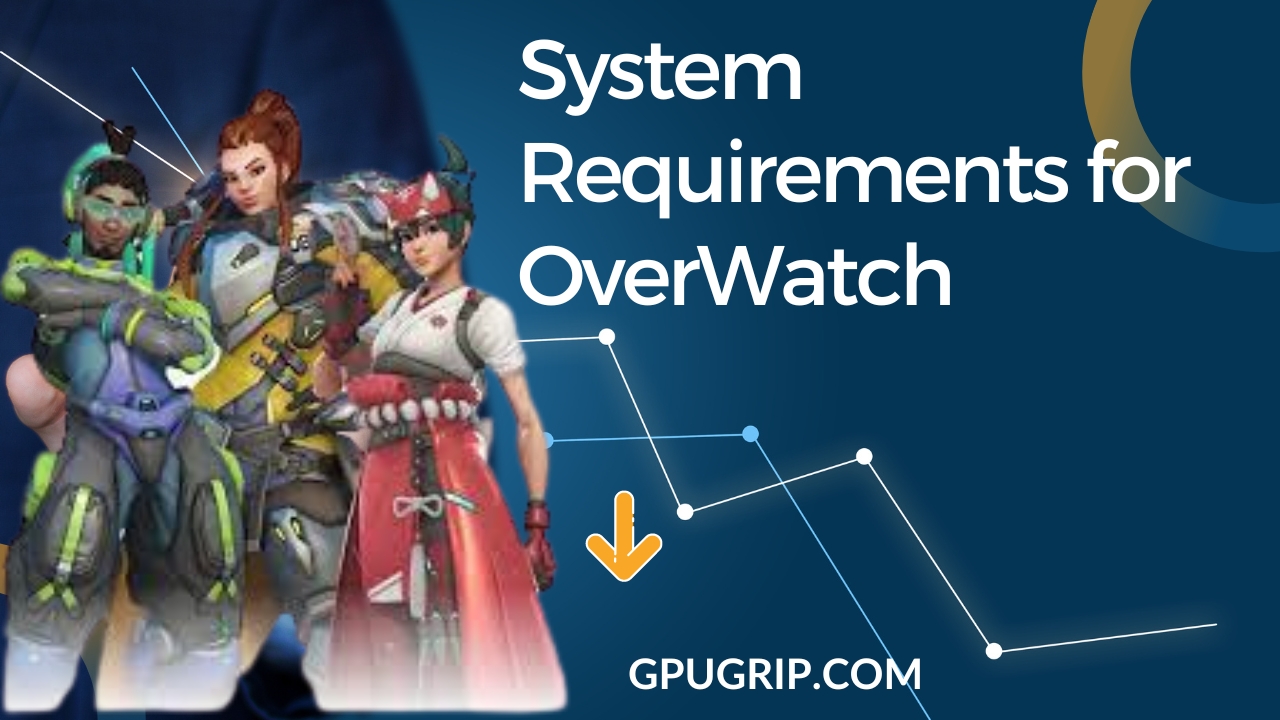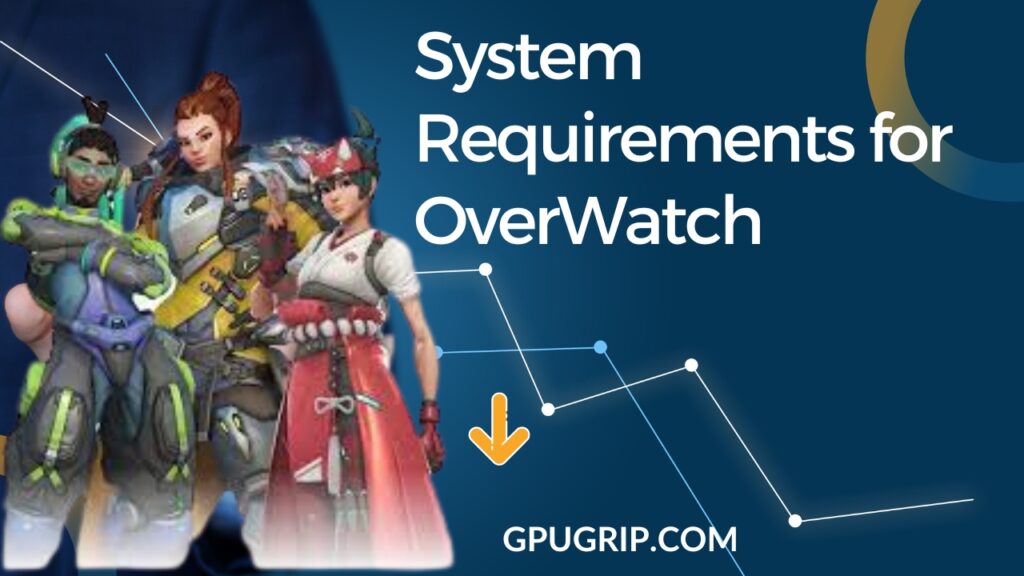 To run the overwatch game on your PC, you must know about the system requirements for the game. Here are the Minimum game requirements for OVerWatch Multiplayer Game:
In order to play the game, you will need a PC with an Intel Core i3 or AMD Phenom X3 8650 processor.
The System for the game must be 64-bit as the 32-bit system does not support the game resolution on your PC.
You can install any Windows operating system on the PC because the game can be played on Windows 7, Windows 8, and Windows 10.
The GPU you need on your PC or laptop may be Nvidia GeForce GTX 460 or ATI Radeon HD 4850.
You can also use Overwatch Intel HD Graphics 4400 to enjoy smooth Overwatch gaming on your PC.
The RAM requirements on your system must be 4GB or more and hard drive space must be 30GB to play this game.
You need a 10284 x 768 resolution setting on your PC for OverWatch.
If you want to enjoy a smooth OverWatch gaming experience on your system, you can upgrade your system setting to these:
Upgrade your system processor to Intel Core i5 or AMD Phenom II X3, 2.8 GHz to enjoy a smooth gaming experience.
Upgrade your PC RAM from 4Gb to 6Gb and video RAM to 2Gb for enjoying better graphics.
Go to settings and upgrade the system resolution to 10284 x 768 for better video quality while gaming.
How to Run Overwatch on a Low End Pc?
Do you want to enjoy the game, OverWatch on a low-end PC? You can do this by using some simple tips because the game does not need high system requirements at all. You can reduce the system setting to the low end and enjoy the OverWatch shooter game on your PC.
The game has playability settings on low-range PCs and laptops for gamers. The gamers can enjoy the shooter game experience with their friends on a low-quality PC or Laptop. You can take a low-budget PC and laptop to play an overwatch game with your friends.
You can install and enjoy the game on your favorite budget-able system with no higher requirements. Here are some solutions for low-end PC to enjoy the OverWatch shooter game:
Related Article: Is a GTX 1660 Good for Gaming?
Close the Background Applications
If you are using a high-quality new PC or Laptop, you can run multiple applications at one time without worrying about system performance. But if you are using a low-end, then you must be careful that multiple applications running at one time can slow the system's performance.
Overwatch is a high-resolution game that needs higher system requirements. If you are playing this game on a Low-end PC, you must close the multiple extra applications running on your system.
It is simpler and easier to close the system applications, you just need to go to settings and turn off the background applications.
Check In-game Settings
To run OverWatch on your low-end PC, you need to check out your in-game settings also. Check the resolution settings, graphics, and buffering settings for the best game performance. You need to keep the lighting and resolution quality lower on a low-end PC.
Go to game settings and then reconsider the graphics-related settings from high to low. For enjoying a boosted performance on your PC, keep the lighting and resolution settings up to 75%. All buffering, lighting, texture, graphics, and lighting must be lower on your PC while playing Overwatch.
Upgrade Operating System and Drivers
Another thing for system optimization is that your drivers and operating system must be up-to-date. Confirm this thing on your PC by checking the system settings. This step will fix the bugs in your system and enhance the system's performance.
Update your system drivers by following these steps:
Open the Start Menu and go to the device manager of your PC.
Select the driver you want to update and right-click for further settings.
Search for this driver by going to windows update.
You can also update the drivers manually using the windows update:
Open the Navigate to Settings > Update & Security > Windows Update.
Open the driver update tab by clicking on optional updates.
Select the driver to download and install it on your PC.
Upgrade Your System Graphics Card
If a system upgrade and driver update have not solved the problem of playing Overwatch on your system, you may face the graphics card issue. You must check the graphics card and update it to enhance the system's performance.
If you cannot buy an expensive graphics card, you can also go for an affordable graphics card on a PC. it will enhance the system performance and let you run Overwatch. You can use Overwatch Intel HD 4600 for your low-end PC. Here are some affordable graphics cards for you:
How to Run Overwatch without Graphics Card
If you do not afford a graphics card on your system and want to enjoy OverWatch, you can do it. A Powerful and high-end performance PC does not have an additional graphics card. You just need to adjust the game graphics setting from higher to lower and then play this game on your system.
Go to the game setting and put the graphics quality higher to lower to enjoy the game on a smooth view. You can set the graphics rate up to 60fps for running the overwatch without a graphics card.
Conclusion
Overwatch is a high-resolution shooter game that needs a smooth system set to run. But you can run this game on a low-end system by changing the resolution setting and updating your system. You should not run any other background application while playing this game on your PC.
Check for system and driver updates also if need to update. This will enhance your system performance and let you run the OverWatch smoothly. You can also play this game without a graphics card by using a high-performance PC.