Gone are the days when the games had to settle for pixelated graphics. Nowadays, games are more advanced and realistic thanks to outstanding graphic processing abilities. From exceptional life-like graphics to thorny storylines, and immersive gameplay, you get a lot of things. 
But how do graphic processors achieve it? While there are several technologies that help GPUs to accomplish that, one that has been making a stir among gamers is SLI (Scalable Link Interface).
If you are an avid gamer, you must already know SLI. Still, for those who don't know, it is a technology that lets you add multiple graphics processing units (GPUs) to work collaboratively to sweeten the gaming experience for you. 
You May Also Like: Is SLI Worth It For Gaming & Rendering?
While this might sound enticing, the bad news is that not all games and titles support this technology. So you have to be mindful of the desired game abilities for SLI. Some may require additional configuration or patches to work correctly. Besides that, SLI can improve graphics performance and may lead to issues such as micro-stuttering and compatibility problems.
Curious to learn about SLI? This article will tell you all the ins and outs of SLI technology. By the end of this article, you will understand SLI technology.
What is SLI and How it Works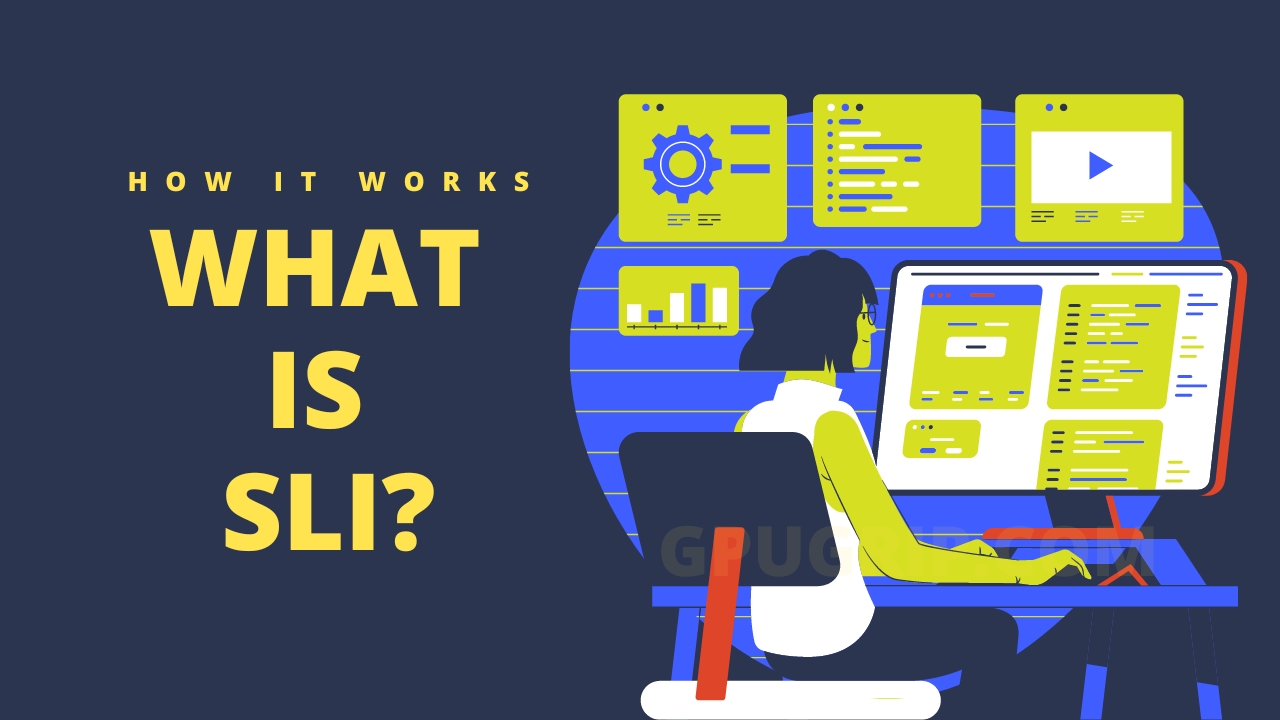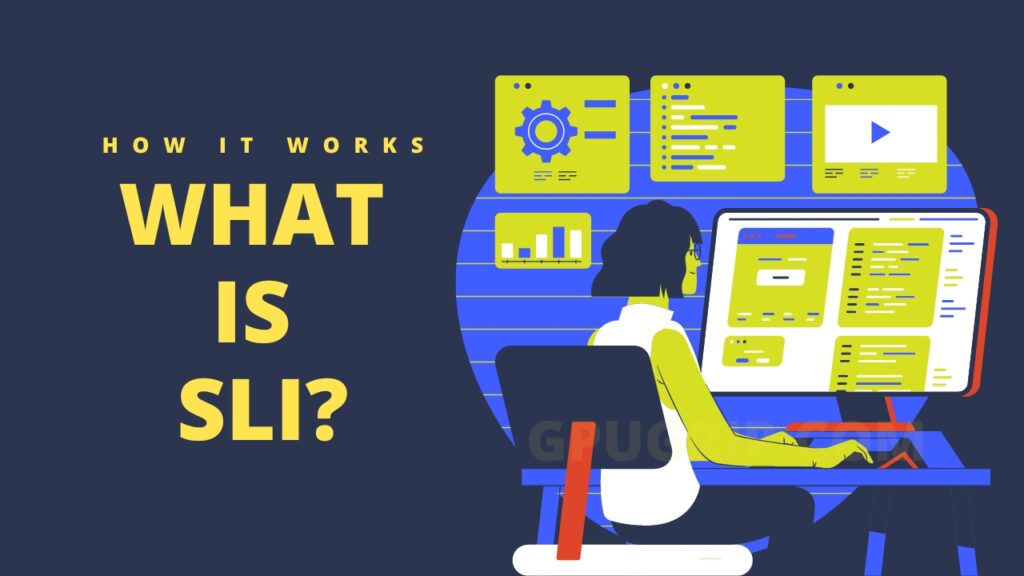 Scalable Link Interface (SLI) is a technology of NVIDIA that lets you add more than one graphics processing unit (GPU) to a single PC. These GPUs work together to improve your in-game graphics performance.
Speaking of its working, the SLI technology distributes the graphical load of a single application across multiple GPUs. For instance, if you play an intense graphic game like Far cry, you can leverage the SLI technology since it splits the workload between different GPUs.
While this is a parallel processing technique, it makes Graphic processing fast and efficient so you can achieve better frame rates at the highest resolutions without a lag.
As we said earlier, this is Nvidia's kid technology so you will need at least two compatible NVIDIA GPUs. These GPUs will be further linked via the SLI bridge to share the workload. Besides the limitation of using only NIVIDIA's GPU, it also has another limitation of having the same model with the same amount of VRAM to work together effectively.
But don't worry; this tech works with many NVIDIA units, such as the GeForce RTX and GTX series. Besides that, they also support working on top of different motherboards.
While the SLI helps you better the graphics, it improves the number of displays a computer can support. With SLI-optimized games, you can get a better show on multiple monitors without quality compromise.
Also Read: NVLink vs SLI – What's the Difference?
SLI Supported Games
Here is the list of games that support SLI:
| Game Title | SLI Support | Genre |
| --- | --- | --- |
| Crysis 3 | Yes | First-person shooter |
| Grand Theft Auto V | Yes | Action-adventure |
| Battlefield 1 | Yes | First-person shooter |
| The Witcher 3: Wild Hunt | Yes | Action role-playing |
| Doom (2016) | Yes | First-person shooter |
| Tom Clancy's Ghost Recon Wildlands | Yes | Tactical shooter |
| Far Cry 5 | Yes | First-person shooter |
| Metro Exodus | Yes | First-person shooter |
| Tom Clancy's The Division 2 | Yes | Action role-playing |
| Rise of the Tomb Raider | Yes | Action-adventure |
We mentioned some of the best games for SLI; however, there are a lot of other titles that can leverage SLI. 
Performance with SLI technology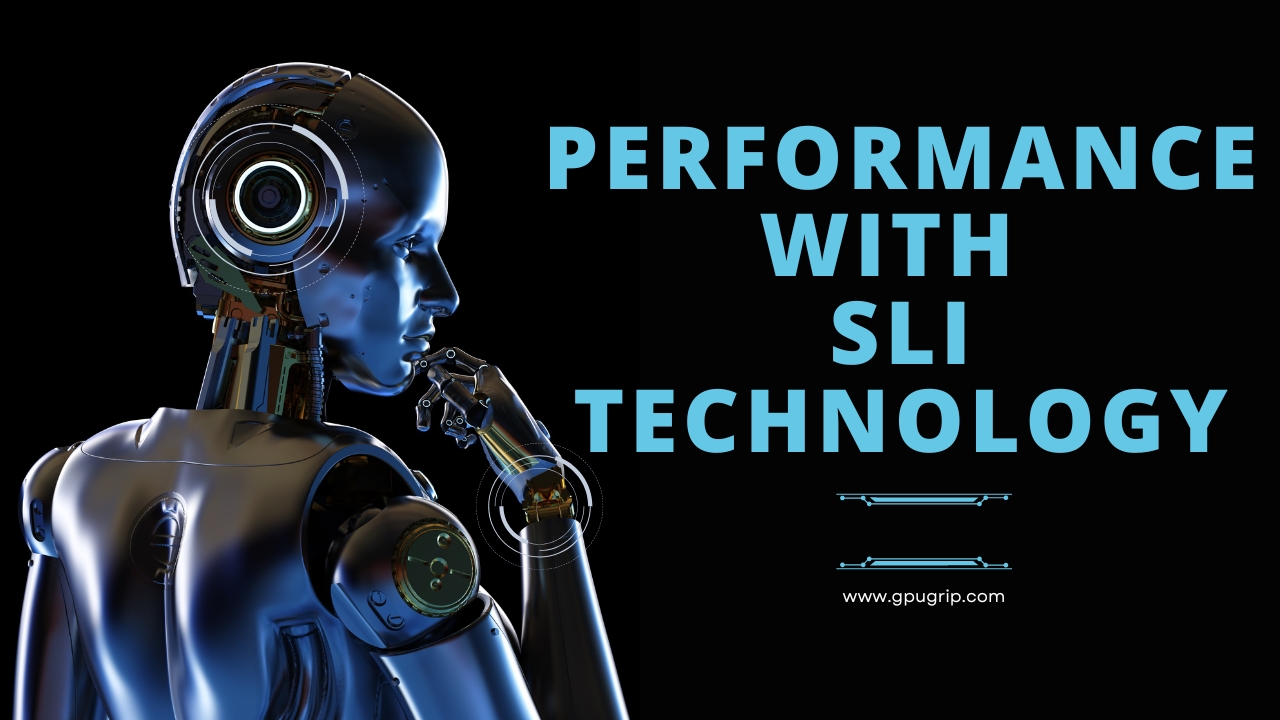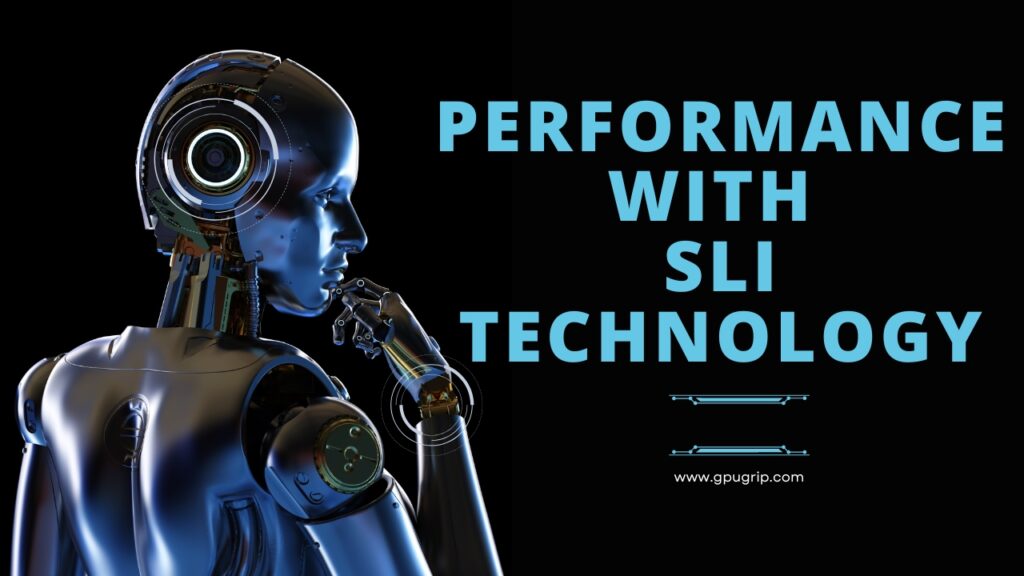 Generally speaking, SLI can help you improve the in-game performance of the titles mentioned above. However, note that in-game performance benefits are hinged on the in-game settings and your hardware configurations. Still, with SLI, expect higher fps, exceptional resolution on multiple display systems, and the best gaming experience. 
For instance, we can speak of Assassin's Creed Odyssey. With SLI technology, you can see a whopping 80% increase in in-game performance when playing this graphics-intensive game at 4K resolution. And additionally, we kept the detail settings of the game the same since we played it to the max.
Besides that, Crysis 3 hit up to 90% better performance with SLI technology for the exact resolution and in-game settings.
Ultimately, if you want to take your gaming experience to another level for the most popular titles, look no further than SLI technology. You can run games at max resolution while not compromising on any of the game details and frame rates.
SLI Requirements and Compatibility
As we mentioned earlier, you might not be able to leverage SLI technology on your GPU since it only works with NVIDIA's graphics cards> moreover, it also asks for specific hardware configurations to work.
Here are some of the requirements for SLI compatibility.
Graphics Cards: Certainly, you will need Nvidia graphics cards (two or more) that go hand in hand with the SLI NVIDIA bridge. Additionally, note that NIVIDA's specific graphic cards, like Geforce RTX and GTX, can do that. So if you plan to leverage the SLI, choose GPUs designed explicitly for this tech.
Here is the list of SLI-compatible GPUs:
| Graphics Card | CUDA Cores | Memory Type | Memory Size | Memory Bus | Boost Clock | TDP |
| --- | --- | --- | --- | --- | --- | --- |
| GeForce RTX 3070 | 5888 | GDDR6 | 8 GB | 256-bit | 1725 MHz | 220W |
| GeForce RTX 3080 | 8704 | GDDR6X | 10 GB | 320-bit | 1710 MHz | 320W |
| GeForce RTX 3090 | 10496 | GDDR6X | 24 GB | 384-bit | 1695 MHz | 350W |
| GeForce RTX 3060 Ti | 4864 | GDDR6 | 8 GB | 256-bit | 1665 MHz | 200W |
| GeForce RTX 2080 Ti | 4352 | GDDR6 | 11 GB | 352-bit | 1635 MHz | 250W |
| GeForce RTX 2080 Super | 3072 | GDDR6 | 8 GB | 256-bit | 1815 MHz | 250W |
| GeForce RTX 2080 | 2944 | GDDR6 | 8 GB | 256-bit | 1710 MHz | 215W |
| GeForce RTX 2070 Super | 2560 | GDDR6 | 8 GB | 256-bit | 1770 MHz | 215W |
| GeForce RTX 2070 | 2304 | GDDR6 | 8 GB | 256-bit | 1620 MHz | 175W |
| GeForce GTX 1080 Ti | 3584 | GDDR5X | 11 GB | 352-bit | 1582 MHz | 250W |
| GeForce GTX 1080 | 2560 | GDDR5X | 8 GB | 256-bit | 1733 MHz | 180W |
| GeForce GTX 1070 Ti | 2432 | GDDR5 | 8 GB | 256-bit | 1683 MHz | 180W |
| GeForce GTX 1070 | 1920 | GDDR5 | 8 GB | 256-bit | 1683 MHz | 150W |
Note: CUDA Cores are parallel processors in the GPU, responsible for executing complex mathematical operations that render images and video. The higher the number of CUDA Cores, the better the performance in graphics-intensive applications.
GDDR6 and GDDR6X are types of graphics memory that offer faster speeds than their predecessors (GDDR5 and GDDR5X). Memory bus refers to the bandwidth of the memory interface.
The boost clock is the maximum clock speed that the GPU can reach under normal operating conditions. TDP (thermal design power) is the amount of power that the graphics card requires to operate within safe temperature limits.
SLI Bridge: Since you will be connecting multiple GPUs to process one application, you need something for them to communicate and distribute the workload. And that particular thing is the LSI bridge. 
Motherboard Compatibility: Not only GPU but the motherboard also need to be SLI compatible. Check if your motherboard possesses the SLI-supported chipset and has two or more PCIe x16 slots. Moreover, you should also go for faster data rate transferring ports.
Power Supply: You will likely be connecting more peripherals to your systems so you will need more fuel for that. If you want to operate two GPUs on a single PSU, ensure it has more than 850 watts. However, for more peripherals, you have to get a supplemental PSU. 
Cooling: Since you will be running your PC at its best, this means your system will generate more heat and require efficient cooling systems. Not only will proper cooling reduce heat but also noise. You should seek a PC case that allows adequate airflow around GPUs.
Besides, everything we mentioned above notes that only some games support SLI technology. Your favorite title might not leverage your extra GPUs. So it is essential to check the NVIDIA website or your favorite game site to check if it can leverage SLI.
All in all, SLI technology needs proper heed toward hardware and software configurations. But at the end of the day, it is worth it because it gives a new horizon to your games.
SLI vs. Single GPU
There are a lot of factors that contribute to your SLI vs. single GPU decision. However, performance-wise, the SLI outperforms.
One thing that puts SLI in a high place is that it offers better frame rates and resolution for the games without lagging or stuttering. In fact, many users agree that they can achieve above 160 fps for 4k resolution for most titles. So, SLI is a good choice for higher frame rates, better visual quality, and ultimate gaming performance.
But that is not the end of the story. The SLI also entails some tremendous limitations, such as:
SLI can cost a lot of bucks since you will be connecting multiple GPUs in line. Not only that, but you might also need an extra PSU and motherboard (if it's not compatible with SLI) that will add a whole bunch of dollars to your PC building cost.
Second, not every title can be run on the SLI, so you might not gain anything for your favorite title if it's not made for SLI. So, before making an SLI system, check your favorite titles' hardware and software configurations.
Furthermore, the PC with only one GPU does not make a hole through your pocket and stays within budget. Moreover, it is also easy to configure and set up since you don't need any out-of-the-box driver or hardware to fix it. So instead of getting multiple GPUs, you can get your hands on one high-end GPU, and it will offer similar performance as SLI, which does not cost that much. 
But since, in the end, it will be you who will enjoy better games and faster rendering, it is on you to decide whether you need SLI or a single potent GPU. SLI technology can boost in-game performance for supported games. However, for most users, it adds little value.
Conclusion
With SLI you can take your games to a new level performance-wise and graphic-wise. By harnessing the power of more than two graphics cards, SLI can offer unrivaled in-game performance. So if you want to take an edge over your competitors in AAA titles, you should go for SLI.
But as we mentioned, the SLI comes with a few pitfalls, such as it works with only specific NVIDIA GPUs, requires an SLI bridge, extra PSU, and probably a motherboard, so you must be mindful of these drawbacks. Moreover, you should check whether your games can use SLI technology because not all games can run on SLI GPUs.
Ultimately, the decision between SLI vs. a single GPU boils down to your in-game preferences and demands. While SLI technology will give you higher frame rates and smoother gameplay, a single powerful graphics card with more VRAM can be more economical and practical for some of you.